Invisalign® Clear Aligner Therapy
Headon Dental is Proud to Offer a Clear Solution to Metal Braces
Invisalign is a treatment that uses clear orthodontic aligners to straighten the teeth and correct certain bite issues. The aligners are custom-made for each patient and are worn over the teeth to gradually shift them into the desired position.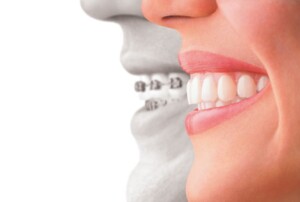 Invisalign is an effective way to treat many alignment and bite issues including:
Crowding
Spacing
Overbite
Overjet
Open bite
Crossbite
The first step is an initial consultation with the dentist to evaluate your oral health, teeth and bite, and discuss your goals for treatment.
Your treatment plan will be developed from a digital scan of your teeth and bite, which we accurately capture using our state-of-the-art iTero® 3D scanner. From this 3D scan we are able to map out your new smile and simulate the final outcome before your eyes.
Once the treatment plan is complete, Invisalign will use the 3D scan to fabricate a series of custom-made aligners, each one designed to gradually move your teeth into the desired position.
The aligners are made of a clear plastic material that is almost invisible when worn, hence the name "Invisalign." You will receive a series of aligners, each one slightly different from the previous one, which you will wear for 1-2 weeks before switching to the next set. Check-in visits are usually scheduled every 4-6 weeks to ensure the teeth are moving as planned and to provide the next set of aligners.
Treatment time varies, but typically ranges between 6 months – 2 years depending on the individual case.

Before/After: Invisalign treatment for spacing and open bite

Before/After: Invisalign treatment for overjet and crossbite
Already have a dentist you love and just need an Invisalign provider? Not a problem! We are happy to see you for your Invisalign and you can continue to see your usual dentist for everything else.
Ask us about Invisalign at your next visit or call us at 905-332-6433 to book a consult!
Since 1999, Headon Dental has been proud to serve patients across the Greater Halton Region – including Burlington, Dundas, Milton, Mississauga, Oakville, Waterdown and Hamilton.