Digital Dentistry Solutions
State of the Art Technology to Maximize Your Comfort and Convenience
At Headon Dental, we utilize digital technology to provide high-quality, efficient, and precise dental care for patients, with the goal of improving patient outcomes and reducing treatment time. Some of the technology you'll find at our practice includes intraoral cameras, digital x-rays, and the iTero® 3D scanner.
Intraoral Cameras
Intraoral cameras are small, handheld devices that can be inserted into the mouth to take high-resolution images of the teeth and gums. These images are instantly captured on the computer and can be displayed on the tv screen for the patient to view, allowing the dentist to better explain areas of concern to the patient. Intraoral pictures are also extremely helpful in demonstrating concerns to insurance companies, which can increase the chance a procedure will be approved for coverage.
Digital X-rays
Digital x-rays expose patients to much less radiation than traditional film x-rays. The digital x-ray sensors are more sensitive to radiation than traditional film, which allows for lower radiation doses to produce high-quality images. Digital x-rays are captured instantly on the computer for immediate viewing, unlike film which needs time to develop.
iTero 3D Scanner
The iTero scanner uses optical technology to capture thousands of digital frames per second. The frames are seamlessly stitched together, creating a highly accurate 3D model of a patient's teeth and gums. This digital model can then be used to create custom restorations like crowns, bridges, and veneers, as well as nightguards and the clear aligners used for Invisalign treatment.
The digital scan also provides a permanent record of the teeth and gums, which can be used to compare with future records. iTero™ TimeLapse technology allows us to overlay scans and spot subtle changes over time that would otherwise be difficult to monitor, such as tooth wear, shifting, and gingival recession. The iTero scanner also allows prospective Invisalign patients to see a virtual representation of their expected final result in a matter of minutes through the Invisalign Outcome Simulator, which can be very useful in their decision making process.
Digital scans provide greater accuracy than conventional impressions. They are also less invasive since conventional impressions require trays and materials that can be messy and uncomfortable for patients (especially patients with a strong gag reflex). Digital scanning eliminates the need for physical contact with the teeth and gums, which makes the impression process more comfortable for the patient.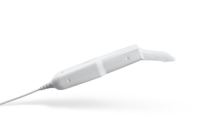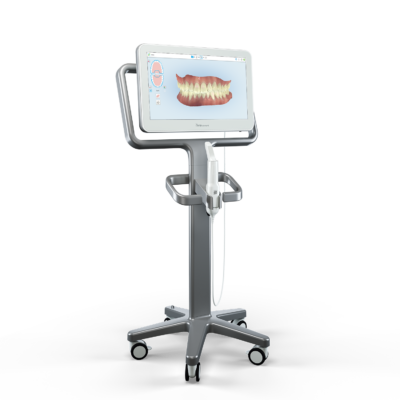 Ask us about our digital technology at your next visit or call us at 905-332-6433 to book an appointment!
Since 1999, Headon Dental has been proud to serve patients across the Greater Halton Region – including Burlington, Dundas, Milton, Mississauga, Oakville, Waterdown and Hamilton.